Home » Art » Art Museum »
Because of the COVID-19 outbreak, many planned exhibitions are being rescheduled. I will try to keep the dates of the exhibitions listed below updated, but please understand that dates may change (again) because of these uncertain times.
In the meantime, you can still enjoy many art museums online. Press here for details.
Where to find Exhibitions around the globe displaying the Most Beloved French Impressionism Artworks
Below is a comprehensive list of wonderful art exhibitions showcasing the beloved impressionism artworks of the famous artists such as Monet, Degas, Morisot, Pissarro, Renoir, Cassatt & many more. The information has been divided into four sections. Exhibitions in 2022 in:
Europe
Far East & Australia
Middle East
North America
I hope that where ever you are in the world that you manage to see one of these exhibitions! I look forward to your comments.
Exhibitions of the French Impressionism Artworks throughout Europe
Exhibition: Renoir, Monet, Gauguin – Images of a Floating World: The Collections of Kojiro Matsukata and Karl Ernst Osthaus
When:6 February 2022 until 15 May 2022
Where: Museum Folkwang in Essen, Germany
The museum is celebrating its centenary year with this exhibition. The artworks in this exhibition come from the museum and from the stunning collection of the National Museum of Western Art in Tokyo.
There will be around 120 artworks on show, including masterpieces by Cézanne, Gauguin, Manet, Monet, Renoir, Rodin, and Van Gogh.
The exhibition aims to show how Impressionism evolved from an art movement initially viewed with critical reception into a style that is today considered the beginning of Modernism. The impressionism story is told through the collection of two fascinating early 20th century collectors and museum founders, Kojiro Matsukata and Karl Ernst Osthaus.
For the first time since the 1950s a significant part of the Matsukata Collection from the National Museum of Western Art in Tokyo will be displayed in Europe. For example, the famous composition On the Boat by Claude Monet or the painting The Port of Saint-Tropez by Paul Signac that was once part of the original Museum Folkwang collection will be on show alongside Pierre-Auguste Renoir's Lise with a Parasol or The Girl with a Fan by Paul Gauguin.
For more information, press here.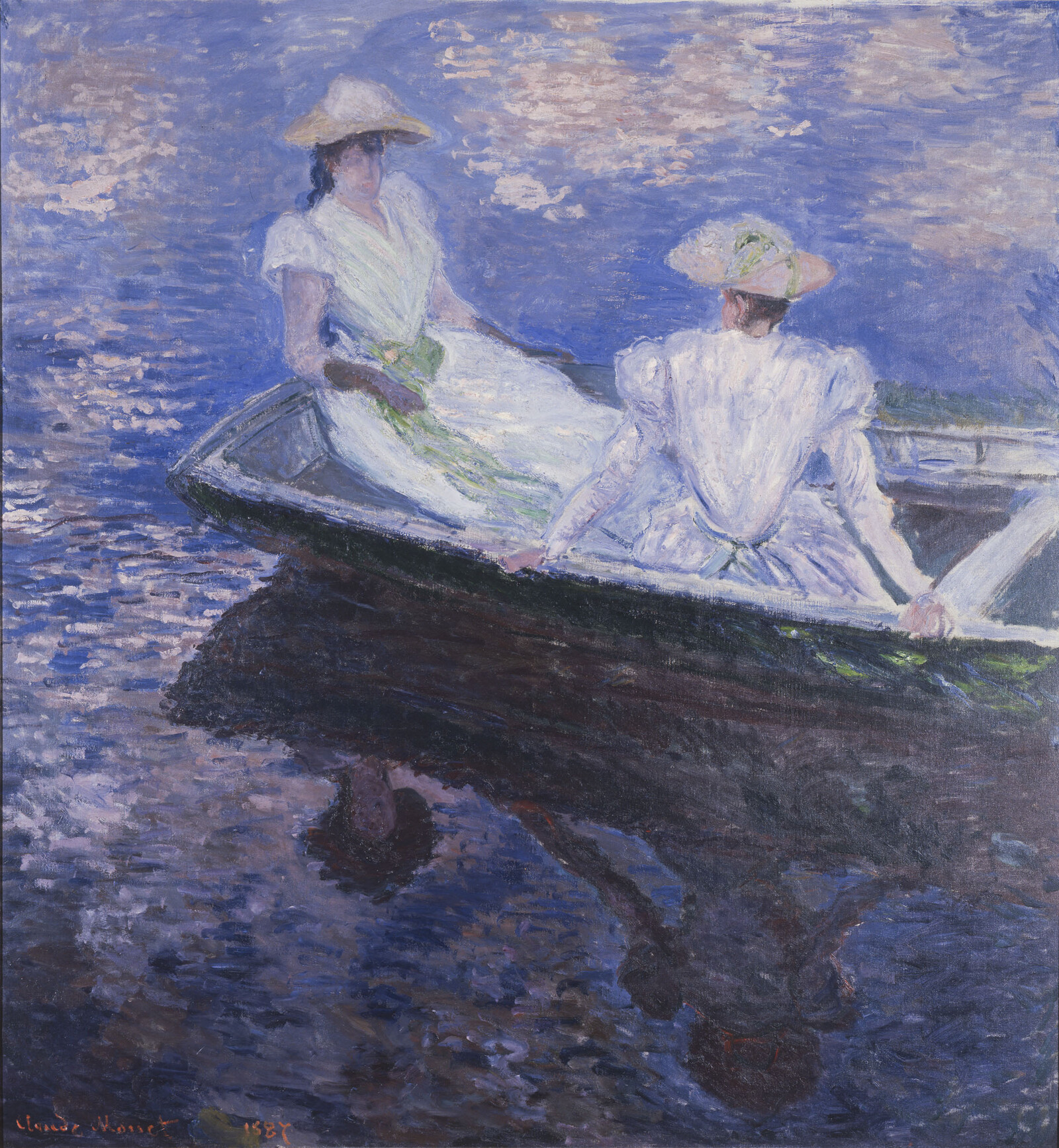 Exhibition: Max Liebermann, A European Artist
When: 3 February 2022 to 8 May 2022
Where: Kunstpalast, Dusseldorf, Germany
The exhibition is showing around 120 artworks. You will view a wonderful selection of Liebermann's artworks alongside paintings from other famous 19th century masters from different European art hubs in the same era.
On display are paintings by Vincent van Gogh, Jean-François Millet, Claude Monet, Frans Hals and Rembrandt van Rijn.The exhibition aims to show the strong influence of French Impressionism across the continent and the dynamic exchange between artists across national boundaries.
For more information, press here.
Exhibition: Renoir Rococo Revival
When: March 2 until June 19, 2022
Where: Stadel Museum, Frankfurt, Germany
Whereas Rococo painting was considered frivolous and immoral after the French Revolution, it underwent a revival in the nineteenth century and was widely visible in Renoir's lifetime. 
Renoir trained as a porcelain painter. He was also intimately acquainted with the imagery of artists such as Antoine Watteau, Baptiste Siméon Chardin, François Boucher and Jean-Honoré Fragonard.

He shared the Rococo's fondness for certain subjects, such as portraying promenaders in the park and on the riverbank, moments of repose in the outdoors, and the garden party.

Renoir also frequently devoted himself to the depiction of domestic scenes and family life as well as intimate moments such as bathing, reading or making music.

Yet he not only took orientation from the motifs of the Rococo, but also particularly admired its loose and sketchy manner of painting as well as its brilliant palette, aspects that would have a formative influence on him and many other artists in the Impressionist circle.
The exhibition will show a total of some 120 outstanding paintings, works on paper and handcrafted objects from international museums such as the National Gallery in Washington, D.C., the Musée d'Orsay in Paris, the National Gallery in London, the Metropolitan Museum of Art in New York, the J. Paul Getty Museum in Los Angeles, as well as private collections.
 For more information, press here
Exhibition: At the source of the Water Lilies – The Impressionists & Decor
When: March 2 to July 11, 2022
Where: Musée de l'Orangerie, Paris, France
When the Impressionists rub shoulders with the art of decor: this is the subject, little explored, of the next exhibition at the Musée de l'Orangerie.
This exhibit will bring together more than 80 paintings, fans, ceramics and drawings by Renoir, Cézanne, Degas, Manet, Monet, Morisot and even Pissarro. These artists created a body of decorative works with avant-garde techniques designed to "brighten up the walls" as Renoir said, throughout their careers. Monet's Water Lilies, which he called his "great decorations", is one of the most telling examples.

For more information, press here.
Exhibition: Pablo Picasso: The Legacy of Youth
When: 13 March until 17 July 2022
Where: Sainsbury Centre of Visual Arts, Norwich, UK
This exhibition focuses on the early artistic years of Pablo Picasso, spanning his teenage years until his thirties (1896 – 1914).
It traces the artist's progress, from his childhood in Malaga to his rise in Paris, becoming an acknowledged leader of the international avant-garde. It compares Picasso's achievement with the artists he admired and made use of, including Monet, Degas, Toulouse-Lautrec, Bonnard, Gauguin and Redon.
Rarely seen paintings and drawings will be shown alongside more familiar works.
For more information, press here.
Exhibition: Passages – Landscape, Figure and Abstraction
When: 12 February 2022 until 14 August 2022
Where: Fondation Beyeler, Basel, Switzerland
This exhibition focuses on the fluid relationship between figuration and abstraction in modern art. This is shown through the art works on around 70 major impressionist, modernist and contemporary paintings and sculptures.
On display are artworks of the impressionists & post-impressionists of the following artists: Paul Cezanne, Paul Gauguin, Vincent Van Gogh, Claude Monet & Pablo Picasso. The works of many other artists inspired by the impressionists are also showing in this exhibition, such as Georges Braque, Max Ernst, Joan Miro, Wassily Kandinsky .
For more information and to purchase tickets, press here.
Permanent Exhibition: Monet to Picasso, The Batliner Collection
Where: Albertina Museum, Vienna
The Albertina owns one of Europe's most important compilations of Modernist art, many of which were donated by one of the greatest art collectors Herbert Batliner.
This permanent exhibition starts with the 19th century French artists belonging to the Impressionism and Post-Impressionism movements. This includes artworks of Degas, Cézanne, Toulouse-Lautrec, and Gauguin.
Further highlights include examples of German Expressionism, with the groups of Brücke and Der Blaue Reiter, and the art of New Objectivity, with works by Wacker, Sedlacek, and Hofer. An in-depth focus on Austrian art comprises works by Kokoschka and paintings by Egger-Lienz. The great diversity of the Russian avant-garde is represented by paintings by Goncharova, Malevich, and Chagall.
The exhibition ends with numerous art pieces of Pablo Picasso, showcasing his many styles such as his early realism, and his later and more daring cubism, neoclassism & surrealism artworks.
For more information, press here.
Exhibition: Julie Manet – An Impressionism Heritage
Where: Musee Marmottan Monet
When: From 19 October 2021 to 20 March 2022
The Marmottan Monet museum is dedicating for the first time an exhibition of Julie Manet's art pieces. More than one hundred art works are on display. Artworks include paintings, sculptures, pastels, watercolors and engravings. This beautiful collection of art are gathered into one exhibition from museums all around the world, as well as private collections. Some pieces are on public viewing for the very first time.
This exhibition covers the story of Julie Manet who was the only child of the female Impressionist artist Berthe Morisot, and the beloved niece of impressionism master Édouard Manet.
Julie Manet – born into the French Impressionism World
The exhibition takes us into Julie Manet's incredible childhood. She was born into the art world. Julie was constantly surrounded by the discussions and exhibitions of the revolutionary French Impressionists. She lived as a daughter, muse and patron of the arts. Her face appears in many Impressionism portraits as she was a favored model for her impressionism mother, Berthe Morisot, her uncle Edouard Manet, family friend Pierre Auguste Renoir, her husband, Ernest Rouart, as well as others.
Peek into her private life
This exhibition also takes us into her own private life, through photos and journals. It captures her passion for art that she inherited from her parents and also collected together with her husband.
Julie Manet was a committed patron of the arts. She constantly fought to make sure that the art establishment acknowledged her mother's and uncle's art legacy. She tirelessly made sure that the most prestigious art museums showcased their art.
However, Julie Manet only lived in the shadow of these extraordinary impressionism artists and less is known about her extraordinary life. The exhibitions aims to change that!
For more information, press here.
For some of the links on this page, I receive a small commission when you purchase. Please note however that you do not pay more when you buy through my site.
Exhibition: Pissarro – The Father of Impressionism
When: 18 February until 22 June 2022
Where: Ashmolean Museum, Oxford

This beautiful exhibition is a collection of Camille Pissarro art works from both the museum's own collection as well as international loans. It aims to span his long and very impressive art career.
Camille Pissarro (1830–1903) is one of the most celebrated artists of nineteenth-century. He was not only a central figure in founding the French impressionism art movement but also adopted post-impressionism with the later generation of artists.
Many artists called him a father-figure, influencing many artists, including Claude Monet and Paul Cézanne.
For more information about this exhibition, press here.
Exhibition: Monet & the Impressionists in Normandy
When: 11 January 2022 until 22 May 2022
Where: Museo Revoltella, Trieste
This wonderful exhibition is presenting over 70 impressionism artworks. You will see paintings from the great impressionism master, Claude Monet together with his colleagues Courbet, Le Poittevin, Renoir, Delacroix, Boudin, Marquet and many others
The focus of this exhibition, however ,is the tight link between the 19th century French Impressionism art movement with the Normandy region of France.
Did you know that the region of Normandy is considered to be the birthplace of Impressionism art?
With the newly established train lines, Normandy was easy to reach from the Parisian capital. Often the painters gathered in Normandy, setting up their easels in the peaceful & picturesque outdoors for hours on end.
The artists aimed to capture their impressions of the region's natural beauty. They painted snapshots of the medieval towns, fishing villages & magnificent cliff-lined beaches. You will view impressionism artworks from Rouen to Etretat, Honfleur and beyond.
The paintings in this exhibition represent how the the French impressionists saw and felt about the region. They captured onto their canvases the quiet life of Normandy through falling petals, lush green fields, bobbing fishing boats and the vast movements of the seas, the waves crashing against the white cliffs and rocks.
Many of the paintings are borrowed from the amazing impressionism art collection of the Caen museum. Other artwork on display are on loan from the prestigious Musée Marmottan Monet in Paris, the Belvedere in Vienna, the Musée Eugène-Boudin of Honfleur and from private collections.
Press here, for more details on the museum's opening hours and tickets prices.
"Not-to-be-missed" North America Exhibitions of the French Impressionism Artworks
Exhibition: Impressionism: A View from Philadelphia
Where: Woodmere Art Museum, Philadelphia, USA
When: May 1, 2021 until March 13, 2022
This exhibition is offering a Philadelphian perspective on how French Impressionism influenced American artists. Mary Cassatt in particular, who was born outside Pittsburgh but raised and educated in Philadelphia, was an active member of the French Impressionist group in Paris in the 1870s. She and her French impressionism peers, inspired many younger American painters to embrace the movement. This exhibition will show artworks from the Museum's rich collection, including a few recent acquisitions.
Exhibition: One Each: Still Lifes by Cézanne, Pissarro and Friends
When: March 11, 2022 until May 8, 2022
Where:  Cincinnati Art Museum, USA
The exhibition features paintings by five young French artists who, in the 1860s, used the still life genre to experiment with new techniques and pictorial aims in painting. In these years, Paul Cézanne, Camille Pissarro, Édouard Manet, Frédéric Bazille, and Claude Monet were modernizing painting, creating a style—Impressionism—that would polarize the art world and have a profound impact on art to come.
These five paintings combine familiar subjects from the kitchen counter and dinner table—a glass of wine, freshly-caught fish, a loaf of bread, lemons—with revolutionary artistic intent. The artists' methods of making are put boldly on view—broad and emphatic brushwork, paint sculpted on the canvas. The Impressionists termed this audacious rebalancing of priorities and values in an artwork "sincerity." 
Organized by the Cincinnati Art Museum and the Toledo Museum of Art.
For more information, press here.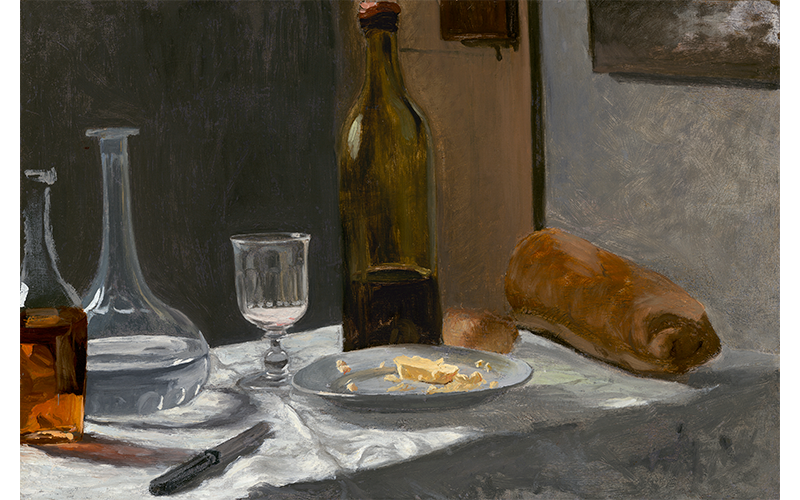 Exhibition: Impressionism: A World View
When: March 19, 2022 until July 10, 2022
Where: Nassau County Museum of Art, NY
This exhibition is focusing on the influence of the 19th century French impressionists on artists all across the globe. Although impressionism was scorned by the art world when they first started their movement, eventually their new techniques and ideas grabbed the attention of young artists all around the world. These painters adopted the impressionism technique of using bold colors & loose brush strokes. This exhibition is displaying art works by later generation artists who have been inspired by the French impressionists.
Press here, for more details
Exhibition: Whistler to Cassatt: American Painters in France
Where: Denver Art Museum
When: until March 13, 2022
Where: Virginia Museum of Fine Arts
When: April 16 until July 31, 2022
This stunning exhibition features more than 100 impressionism artworks created between 1855 and 1913. It aims to demonstrate how this revolutionary French art movement influenced so many American artists.
Thematically organized, the exhibition will feature seven sections. It starts with a gallery reminiscent of the Paris Salon, an annual showcase of artworks that determined the success of an artist's career.
Subsequent galleries will highlight a wide spectrum of artistic styles adopted by the American artists, including classicism, realism, impressionism and a mixture of each. Their artworks showcase how these young 19th century American painters developed their artistic form from their studies in Paris and from their summer months spent at the impressionism artist colonies scattered throughout Normandy and Brittany.
The significant artistic contributions of James Abbott McNeill Whistler, John Singer Sargent and Mary Cassatt also take the stage in the exhibition's narrative. These artists were known to be part of the first wave of Americans to cross the Atlantic Ocean to Europe, and to Paris—then considered the center of the art world. Each contributed to the rich complexity of American painting, which was in close dialogue with their French contemporaries during this period.
Press here for more details.
Exhibition: Incomparable Impressionism from the Museum of Fine Arts, Boston
Where: Museum of Fine Arts, Houston
When: November 14 until March 27, 2022
For the first time, the Museum of Fine Arts, Boston is lending around 100 of the most significant art works from its renowned French Impressionist art collection. It is this collection that will be on display at the Museum of Fine Arts in Houston called: Incomparable Impressionism.
This stunning collection of both French Impressionist & Post-Impressionist art works trace the evolution of these art movements that were radical for their time.
The exhibition will start with the painters of the Barbizon school, who lay the foundation for Impressionism. These artists include Jean-Baptiste-Camille Corot, Charles Francois Daubigny, and others. They inspired the impressionists such as Claude Monet, Camille Pissarro, and Alfred Sisley to leave their indoor studios and paint outdoors "en plein air".
The exhibition brings together paintings from the 19th and early 20th century, assembled in nine thematic groupings. Among the highlights are 16 canvases by Claude Monet and paintings by Pierre-Auguste Renoir, Edgar Degas and many more…
For more details, press here.

Exhibition: Canada and Impressionism – New Horizons
When: February 26 until July 3, 2022
Where: National Gallery of Canada, Ottawa, Canada
Featuring more than 100 works by 36 artists, Canada and Impressionism: New Horizons offers new perspectives on the influence of Impressionism in Canadian art.
Through seven thematic sections, visitors will see works reflecting the influence of the Barbizon School to early Post-Impressionism, follow in the footsteps of Canadian artists from North America to North Africa, and learn how Impressionism ushered in new ways of seeing and depicting life in Canada.
The exhibition aims to show how the revolutionary artworks of the 19th and 20th centuries French Impressionists, influenced many Canadian artists to world Impressionism.
For more information, press here.

Must See Exhibitions of Impressionism Artworks, Australia
Exhibition: Matisse: Life & Spirit (Masterpieces from the Centre Pompidou, Paris)
Where: The Art Gallery of New South Wales
When: 20 Nov 2021 until 13 Mar 2022
In this stunning Sydney exclusive exhibition, you will view 100 Henri Matisse artworks, spanning six decades of his artistic career.
Through his paintings, drawings, sculptures and iconic cut-outs, you will see how Matisse continually found new, creative ways to express how he viewed the world around him. His style and creativity evolved and changed throughout his very long career as an artist.
This exhibition is in collaboration with the Centre Pompidou in Paris, that owns an impressive collection of works by the artist.
More details can be found here.
Exhibition: Pierre Bonnard
When: was scheduled to June 5, 2020 – October 4, 2020 but has been moved to the winter 2023
Where: National Gallery of Victoria, Melbourne
This wonderful exhibition will focus on the colorful artworks of the French post-impressionist Pierre Bonnard. The setting of the exhibition will be designed by Iranian-French architect and designer India Mahdavi.
Here you will get to view around 150 Pierre Bonnard post-impressionism artworks, spanning his artistic career from the late nineteenth century until the first half of the twentieth century. This extensive collection have been brought together from some of the best art museums around the world, including Musee D'Orsay, Tate in London, the Museum of Modern Art in New York, and the National Gallery of Art in Washington DC.
In addition, there will be other artworks displayed from the late 19th and early 20th century, allowing you to get a glimpse into 19th century Paris during the belle epoque era.
Press here for more details.
For more Impressionism Art Exhibitions around the world, see the articles below: